Biography Lynn Lupetti

LYNN LUPETTI is a native Californian, born in Alameda on October 7, 1938 to Harry and Frances Holmes. She has one sibling, an older sister Beverly of Cottage Grove Oregon. Lynn was raised in San Carlos, a town located on the peninsula to the south of San Francisco.

Even as a child,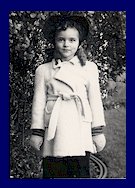 Lynn had always wanted to be an artist. She found great peace in creating the beauty she found in the magic of fantasy and was rewarded with the praise of her parents, teachers and friends. Her earliest jobs were related to her art, working in design and creating window displays for the local shopping center. Upon graduation from high school she pursued the study of commercial art at the College of San Mateo.
She continued her studies at San Jose State University, before taking a job as an illustrator for a children's textbook publisher. She was promoted to supervisor of the art department. Lynn continued to follow her passion, painting with a variety of artists whose work she admired, learning from them techniques that would enabled her to fulfill her artistic vision.
Most notable among them was Roberto Lupetti, a classically trained Milanese painter, whom
Lynn later married.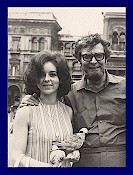 Lynn credits Roberto with introducing her to oil painting in the Renaissance Masters style. Besides painting at the easel, she joined Roberto's atelier creating murals, frescoes and gold leaf work in churches and other public and private venues throughout the San Francisco Bay area.

While continuing to work her day job, she found patrons, gallery owners and agents who seeing her potential, purchased her work to market on their own; Ed Cory of the Cory Galleries of San Francisco and Al Aaron of Aaron Brothers among others. The resulting success rapidly induced the galleries to work directly with her. It was at this juncture, as her work continued to mature, that her reputation grew rapidly. Lynn developed relationships with prominent galleries in Honolulu, San Francisco, Los Angeles, Dallas, Houston, Denver, and New Orleans, as well as Carmel.

She and Roberto moved to the Monterey Peninsula to enjoy the great scenic beauty and continue to work at their respective careers. While their art was finding success in the marketplace, their marriage had headed in a different direction, eventually ending in divorce. Lynn's career was gaining momentum and after several years on her own, she married Edward Lohmann,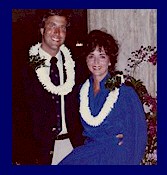 whom she had met at Miner's Gallery Americana in Carmel where he was employed at that time.

Lynn and Ed married and signed the lease to open the Lynn Lupetti Gallery in March of 1985. Now in our twenty second year, we are grateful for the ongoing love and support of so many friends and clients. In addition to Lynn's work the Lynn Lupetti Gallery features the magical bronze sculpture of Kim Kori and J.A. Pippett and beautiful Tiffany lamps, created by Howard Rubin.